Please when register with
wait for my respond at your PayPal registered email address.
HAMware means Free for use by Radio Amateurs as part of their hobby.
HAMShareWare means that if you can afford it, pay for the program otherwise just use it.
Freeware means that anyone can use the program.
'Unlimited Trial' means that you can use the program and register ONLY if you can AFFORD it.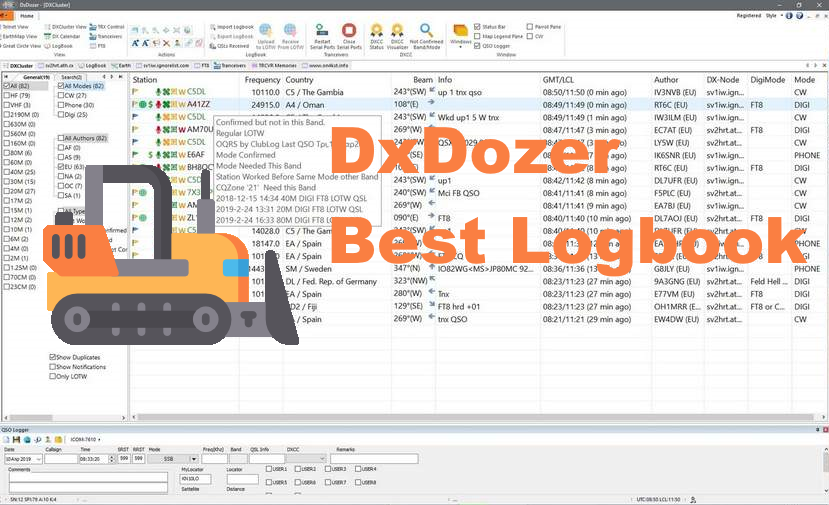 ---
---
APRS AGWTracker
| Program | Info | License | Trial | Downloads | | BMT | Update |
| --- | --- | --- | --- | --- | --- | --- | --- |
| AGWTracker 32Bit | Windows Installer Package for Win7/WIN8.1/Win10/Win11 32Bit | HAMShareware | Unlimited | Download | | Buy Now | 3MAR2023 |
| AGWTracker 64Bit | Windows Installer Package for Win7/WIN8.1/Win10/Win11 64Bit | HAMShareware | Unlimited | Download | | Buy Now | 3MAR2023 |
| AGWTracker.zip | Without Installation.Just the Working Directory.Unzip and run it! | HAMShareware | Unlimited | Download | | Buy Now | 22OCT2016 |
| AGWTracker Windows 10 (Desktop,Mobile,Tablet) | Windows10 Store | HAMware | | Windows10 Store | Not Defined Yet | Not Defined Yet | AutoUpdate |
| APRS Digi 7 | For Windows Vista,WIN7,WIN8,Win8.1/Win10/Win11. WIDE,TRACE,WIDEN-N,TRACEN-N,Xcross Digi,Smart Digi.Internet Gateway | HAMware | Unlimited | Download | Free | Free | 24JUL2017 |
---
Applications for DXers (HF/VHF)
Program
Info
License
Trial
Download
Price
Update
DxDozer
Amateur Radio Logbook, cluster, tranceiver control, maps, multiple logs, multiple users, concurrent multiple users(contests), uses real database local or on cloud.
HAMShareware
Unlimited
DxDozer
5MAY2021
Windows Time Accuracy for digital Modes
Keep your Windows Time synchronized to 1ms without any program.
Freeware
Download
10JAN2020
AGWSpectrum
AgwSpectrum helps you check modulation at a glance
Freeware
Download
5JUL2016
AGWMorseTrainer
AGWMorseTrainer helps you learn CW the easy way. Wrote to learn myself so it works.
HAMShareWare
Download
Buy Now
16JUL2015
DxNetManager
DxNetManager
Rag Chewing Net Manager(No Setup)
Setup
HAMware
Download
Free
2AUG2011
AGWQSLPrint
Design and Print your QSL.
HAMware
Download
Free
25MAY2020
AGWDxClock
It displays local and GMT time above all windows transparently.
HAMware
Download
Free
20JUL2015
AGWSolarData
It displays SFI, Sunspots, A Á K Indexes, X-ray radiation above all windows transparently.
HAMware
Download
Free
20JUL2015
---
Packet Programs (Other)
Program
Info
License
Trial
Download
Price
Update
Digipeater
Digipeater (AGWDIGI.ZIP)
HAMware
Download
Free
01SEP99
AGWBBS.zip
BBS Viewer and auto FWD. AGWBbs and AGWFwd
HAMware
Download
Free
1SEP1999
AGWTerm.zip
AGWTermtcp.zip
Terminal with Auto YAPP,Scripts,multiple connections,Remote control etc
HAMware
Download
Free
9AUG1998
14FEB2002
AGWCluster.zip
DXCluster client,packet,telnet and monitor.
HAMware
Download
Free
3OCT2000
AGWMonitor.zip
Monitor Packet Activity.
HAMware
Download
Free
20APR2005
tf2AGW.zip
The file contains the TF2AGW.DLL By LU7DID Pedro. Needed for TSTHOSTWIN, F6FBB etc..
HAMware
Download
Link
Digiplex
It is a smart Cross Port Digipeater/Node By LU7DID Pedro. Supports also Digi over Internet.
HAMware
Download
Link
---
Other
| Program | Info | License | Trial | Download | Price | Update |
| --- | --- | --- | --- | --- | --- | --- |
| develop.zip | DDEML & TCPIP Sock interface info and source for developers (ver 2000) Including a couple of full functional monitoring Programs (Straight and MFC). Added a Java Example. | Freeware | | Download | | 12MAY2004 |
| AGWApi activeX | For Developers ActiveX control to use Packet Engine. | Freeware | | Download | | Link |
| Serial LoopBack Interface | An Utility that creates a Virtual Serial Port for programs that have no native support for Packet Engine, like Wisp. Author Tim Pearson, KB9VQF | Freeware | | Download | | Link |
| arpagw.zip | Arp utility to enter static arp entries to windows for use with agw tcpip over radio driver | Freeware | | Download | | 10MAY2000 |
| AgwpePort | AgwpePort is a .NET component, modeled similar to the SerialPort component bundled with Visual Studio, used to facilitate TCP/IP communications with the AGWPE software written by George Rossopoulos (SV2AGW). AGWPE is widely accepted in the amateur radio packet software community and is a tool that provides a standard interface between packet radio software and associated hardware. | Freeware by Bill WV7G | | Download | | 15MAY2000 |
---